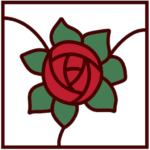 Glenella for your group
Exclusive* use of entire Glenella. With 7 elegantly furnished en-suite rooms and 7 comfortable basic rooms with a shared bathroom down the hall. In addition there is 1 extra quad room with its own private bathroom and a set of single beds.
Access to the Grand Lounge with a fireplace, Large Dining and sitting area. Downstairs has the 'Red room' which is another area often used for games and separate entertainment area with access to the garden. The very large kitchen is fully equipped with a commercial dishwasher and sets of catering and cooking equipment.
Glenella can accommodate up to a maximum of 30 people depending on your configuration.
Be sure to select Number of Guests prior to search (including children).
Be sure to refer to our reservation Terms and Conditions here prior to booking.
*Kindly note: Margaret and Rowan live in the Managers Flat at Glenella. It is a private flat downstairs and we do not share any part of the property other than the rear parking area and shed.